Wireless Bluetooth Hand Switch
Product Detail
Product Tags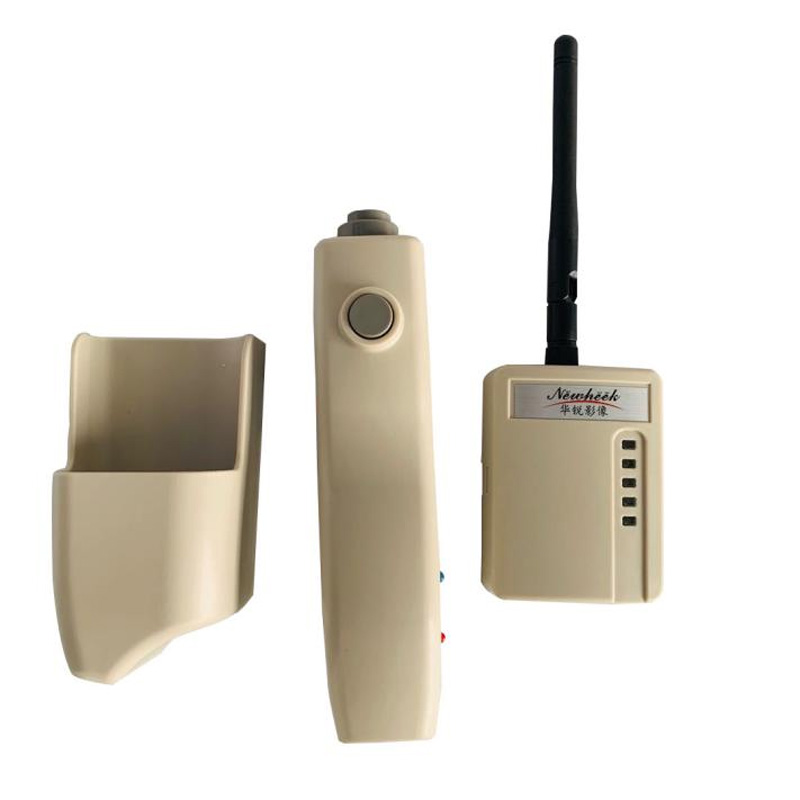 1.Handle (the transmitting terminal C2UW-LP-I DA)
Battery: Three 7# alkaline batteries are recommended
2.Receiver (the receiving terminal C2UW-LU DA)
Power Supply
Rated Voltage
4.5V
Allowable voltage range
3V-4.5V
Power Supply
Current Consumption
Rated Voltage
5V-12V
Typical Value
100mA
Allowable Voltage Range

4.5V-13V DC

Max

400mA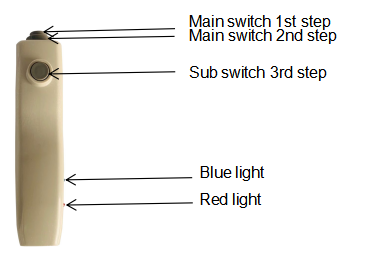 3. The Transmitting Terminal
| | |
| --- | --- |
| Main switch 1st step | Ready |
| Main switch 2nd step | Exposure |
| Sub switch 3rd step | Control collimater |
| Blue light | Bluetooth |
| Red light | Low voltage indicator light |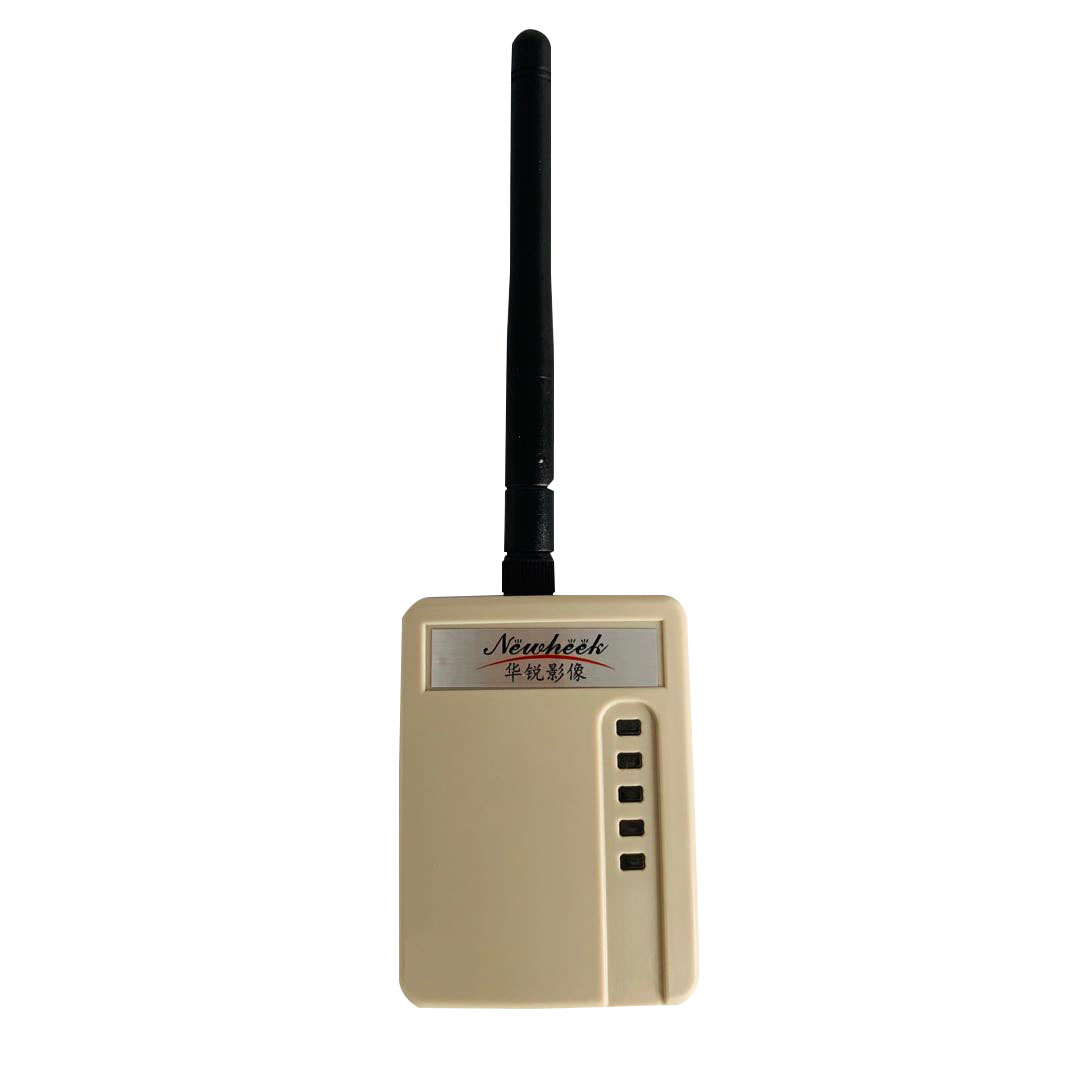 4  The Receiving Terminal
LED Light 1

(Red)

Power on indicator

The internal circuit is powered on, and when power is supplied to the receiving terminal, this LED light will light up.

LED Light 2

(Blue)

Bluetooth connection indicator

1. The  LED light flashes, indicating that it is not connected.

2.   It   flashes   quickly,   indicating   that   the Bluetooth connection is in progress.

3.    Off,    it    means    that    the    Bluetooth connection   is   successful   and   it   is   in   a low-power state.

LED Light 3

(Green)

Main switch  1st step is turned on

SW1

LED Light 4

(Green)

Main switch 2nd step is  turned on

SW2

LED Light 5

(Green)

Switch 3rd step is turned on

SW3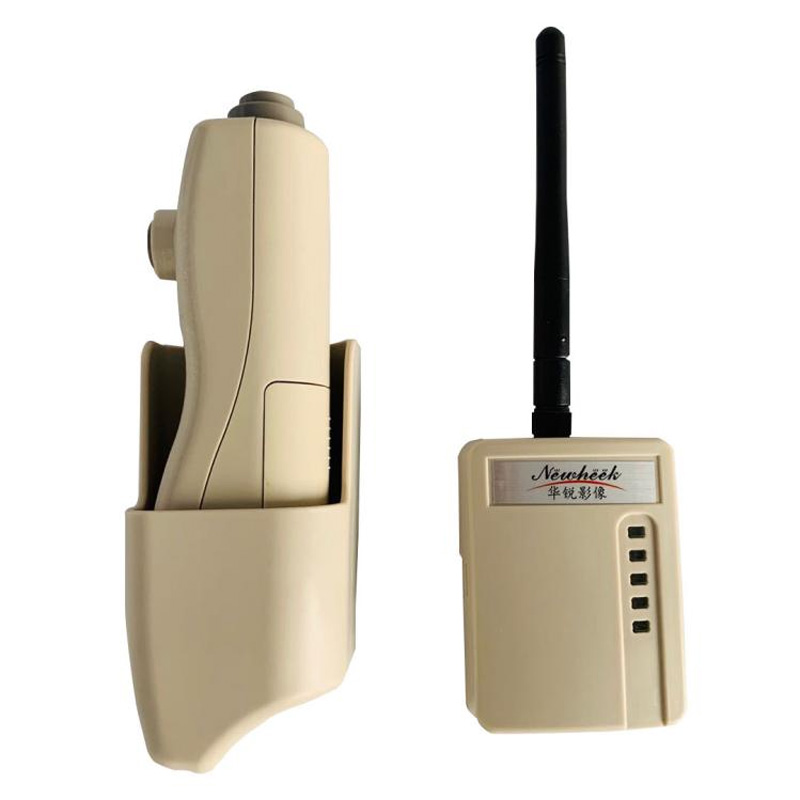 Model
C2UW-LP-I DA
C2UW-LU DA

Specification

Bluetooth 4.0 low energy

Frequency

2.4GHz, area (2.402GHz to 2.480GHz)

Communication Range

About 10m (Open field)

Response Time

When the switch is pressed : Max 70msWhen the switch is released : Max 50ms

Number of Connections

Max 1

Allowable Operating Frequency Shock

≤60times/min

Vibration Failure

300m/s

Shock Damage

Frequency is 10Hz to 55Hz, double amplitude 1.5mm

Mechanical

Durability

Main Switch

≥200,000 times
≥200,000 times

Sub Switch

≥200,000 times
≥200,000 times

Range of Working Temperature

0℃ to 40℃

Working Humidity Range

90%RH or below ( no icing or condensation )

Weight

About 0.1kg(with base ,no battery)
About 0.05kg
Note: The above values are typical values.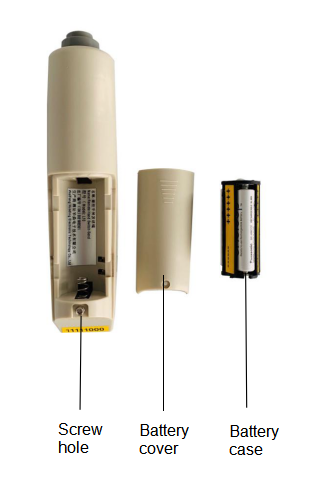 Recommended Batteries
Steps and precautions for batteries replacement:
1.Please use three 7# alkaline batteries. Don't use batteries
other than the specified . Or it may cause malfunction or damage.
2.Install or replace batteries
(1)Remove the screws using a phillips screwdriver and open the battery cover
(2)Remove the battery case and install three AAA alkaline batteries
(3)Return the battery case to its original position, paying attention to the positive and negative terminals
(4)Install the battery cover and tighten the screws
Newheek Image,Clear Damage
Company Strength
Original manufacturer of image intensifier TV system and x- ray machine accessories for more than 16 years.
√ Customers could find all kinds of x-ray machine parts here.
√ Offer on line technological support.
√ Promise super product quality with best price and service.
√ Support the third part inspection before delivery.
√ Ensure the shortest delivery time.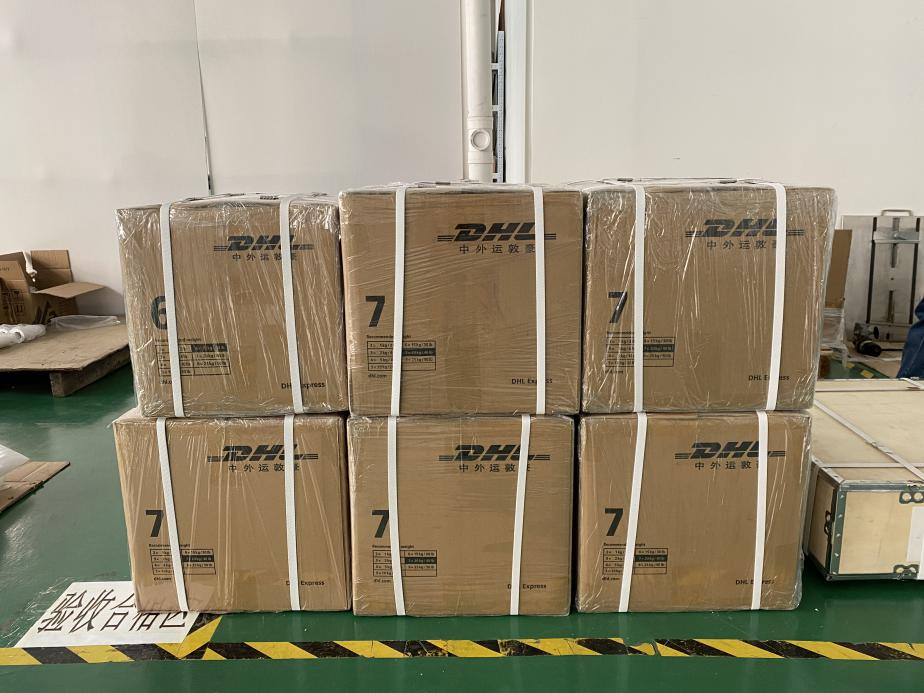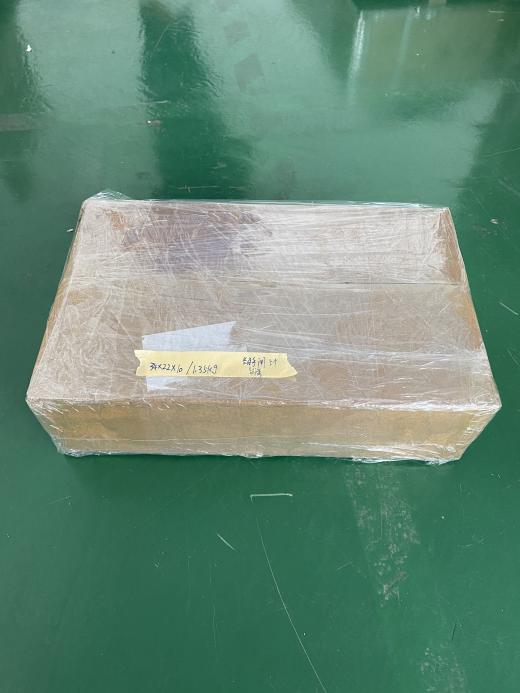 Packaging Details
1. Plywood packing ,fumigation free,safety packing for international 2. Shipment Port: Weifang, Qingdao 3. Lead Time:7-15 days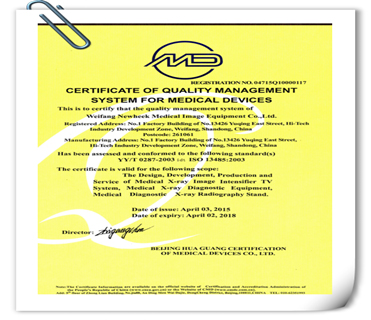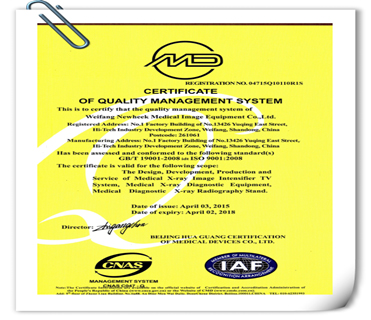 ---
Previous:
Wireless X Ray Exposure Hand Switch
---
Write your message here and send it to us