50MA mobile X-ray machine bedside machine
Product Detail
Product Tags
This equipment is a combined X-ray handpiece, the frame adopts a cantilever structure, and the positioning of the handpiece is light and convenient; it is equipped with a beamer, which can easily and correctly control the X-ray radiation field;
The whole machine is compact, portable, easy to operate, safe and reliable
It can be used for filming in various hospitals, clinics, wards, physical examination centers and other medical institutions
Compatible with DR flat panel detectors of different sizes
With power supply voltage (V) automatic adjustment, photography (kV) stepless and continuously adjustable
With loading chain, exposure time, automatic fault alarm, filament preheating, tube assembly temperature, etc.
Protect
Parameters:
1. Main technical parameters (high frequency)
(1) Power requirements
Single-phase power supply: 220V±22V (sockets that meet safety standards)
Power frequency: 50Hz±1Hz
Power capacity: 4kVA
Power supply internal resistance: <0.5Ω
(2) Specifications and dimensions
The maximum distance between the tube and the ground: 1800mm±20mm
The minimum distance between the tube and the ground: 490mm±20mm
Equipment parking size: 1400×700×1330(mm)
Equipment mass: 130(kg)
(3) Main technical parameters
Rated output power: 3.2 kW
Tube: Fixed anode tube XD6-1.1, 3.5/100
Anode target angle: 19°
Beam Limiter: Manual Adjustment
Fixed filter: 2.5mm aluminum equivalent (X-ray tube with beam limiter)
Positioning light: 24V halogen bulb; average illuminance not less than 100 Lx
Maximum cassette size/1 m SID: 430 mm × 430 mm
Maximum ground slope when moving ≤10°
Rated output power: 3.5kW (100kV×35mA=3.5kW
Tube voltage (kV): 40~110kV (1kV increment/decrement)
Tube current (mA): 30 ~ 70 mA
Exposure time (s): 0.04 to 5 s
Current and Tube Voltage Regulation Range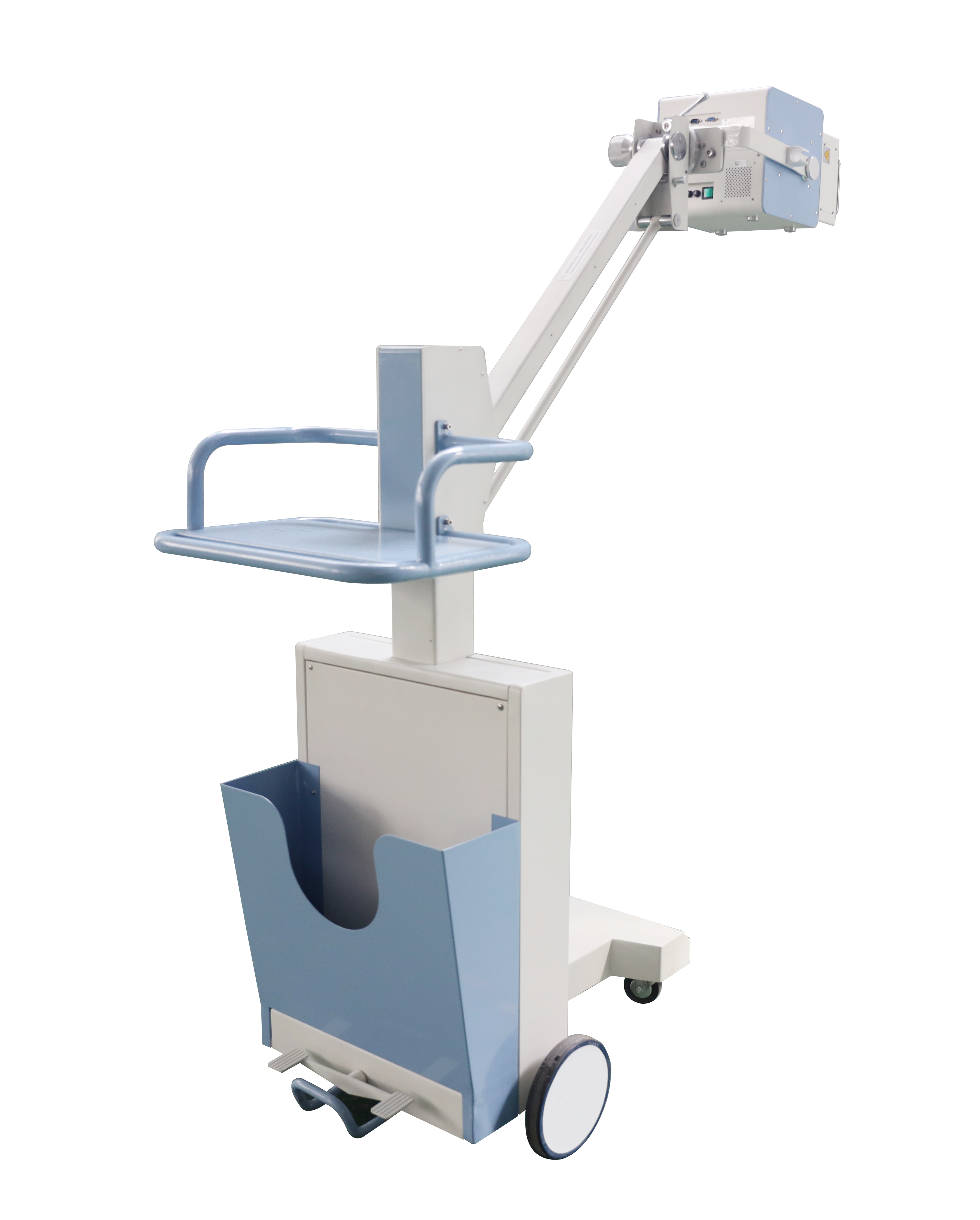 Newheek Image,Clear Damage
Company Strength
1.Produced by high-frequency inverter technology, stable high-voltage output can get good image quality.
2.A compact design, easy to carry and work in different regions and locations;
3.There are three exposure control methods: remote control, hand brake and interface buttons;4. Fault self-diagnosis and self-protection;
4.With a flexible digital interface,users can go deep into the core programming control and can adapt to different DR detectors.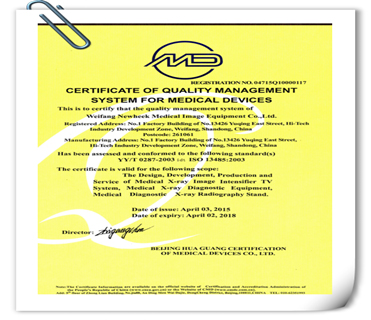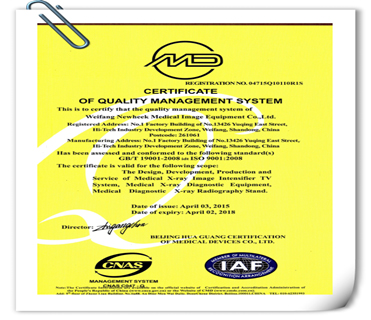 ---
Previous:
75KV high voltage cable
---
Write your message here and send it to us