The vertical bucky stand  X-ray stand is an important accessory of the radiology department. It is a piece of equipment owned by every radiology department. It is used to install a fixed flat-panel detector when used with a DR digital X-ray machine.
Weifang Huading Electronic Technology Co., Ltd. provides a variety of mobile and fixed vertical chest film racks, including simple models, DR special models, formal models, side-out models, and trolley models. All film racks can fix flat-panel detectors of regular size. Except for the trolley model, customers can choose fixed or mobile models according to their needs. Now more and more users are choosing the mobile chest rack, which is more convenient to move and can be carried and used, which greatly improves the convenience of doctors' visits.
Among them, the formal type and side-out type vertical  bucky stand   can be installed with wire grids, as shown in the figure, users consider that they need to install wire grids now or in the future, we recommend these two models.
If you are looking for or need a  bucky stand  , you are welcome to contact us.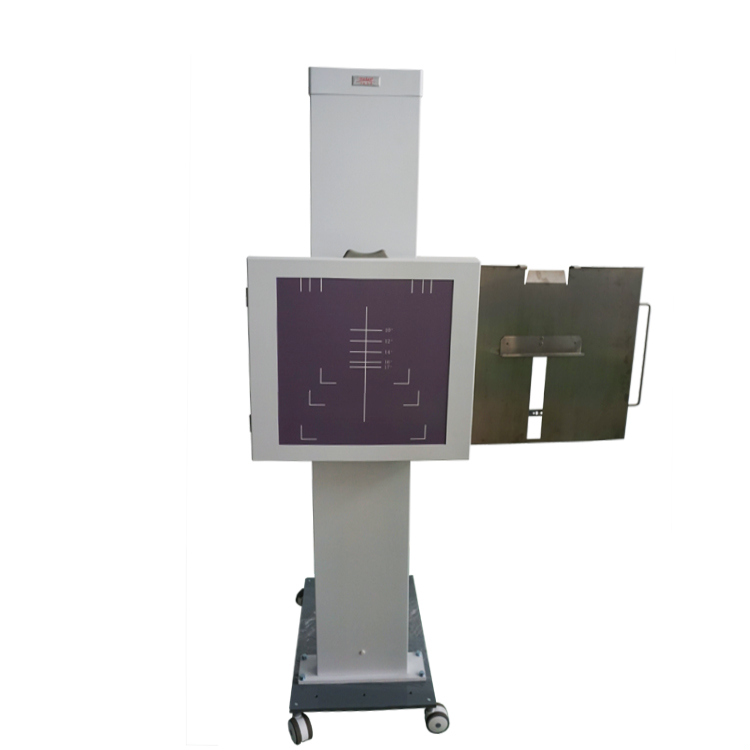 ---
Post time: Mar-15-2022